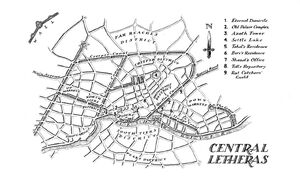 Settle Lake was a small but extremely deep lake located within the city of Letheras. Due to the drowning of the only fisherman who attempted to fish in this lake, fishermen avoided the lake entirely.[1]
History and Geography
Edit
Eleven rivers fed into the marshland that was the site of the city of Letheras. Therefore, these rivers provided water for the lake, which had formed up modestly in terms of length and breadth, but was very deep. Long before the area was settled as the city of Letheras, geographers predicted that water had converged from all those rivers into what was now the lake.[1]
Notes and references
Edit
Ad blocker interference detected!
Wikia is a free-to-use site that makes money from advertising. We have a modified experience for viewers using ad blockers

Wikia is not accessible if you've made further modifications. Remove the custom ad blocker rule(s) and the page will load as expected.