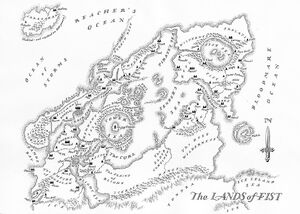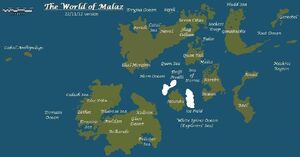 Korel was the Malazan name for the continent to the south and east of Quon Tali. The continent was made up to two subcontinents: the Lands of Fist and Stratem.
At the time of the events in the Prologue of Gardens of the Moon, the Malazan Empire had just begun waging war against Korel.[1] To the continent's natives, the Malazan homeland was a mythical island known as Jakatakan.[2]
Korel natives
Edit
See also
Edit
Notes and references
Edit
Ad blocker interference detected!
Wikia is a free-to-use site that makes money from advertising. We have a modified experience for viewers using ad blockers

Wikia is not accessible if you've made further modifications. Remove the custom ad blocker rule(s) and the page will load as expected.