Ian Cameron Esslemont (born 1962) is a Canadian writer. He was trained and has worked as an archaeologist. He is best-known for his series Novels of the Malazan Empire, which is set in the same world as the Malazan Book of the Fallen epic fantasy series popularised by his friend and collaborator, Steven Erikson. Esslemont is the co-creator of the Malazan world.
Ian Cameron Esslemont was born in Winnipeg, Canada. He has lived and worked in South-East Asia, including four years spent in Thailand and Japan. He is currently completing a Ph.D in Literature and lives in Alaska with his wife, novelist Gerri Brightwell, and their three sons.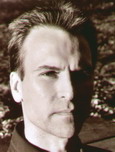 Esslemont and Erikson co-created the Malazan world in 1982 as a backdrop for role-playing games. In 1991 they collaborated on a feature film script set in the same world, entitled Gardens of the Moon. When the script did not sell, Erikson greatly expanded the story and turned it into a novel. The two writers agreed to both write books set in the same world. However, it took a further eight years before Gardens of the Moon was published by Bantam UK and Erikson agreed to write a further nine novels set in the same world. Life and work commitments delayed Esslemont's own entries to the series until 2004, when his first novel, Night of Knives, was published as a limited edition by PS Publishing (a mass-market release by Bantam UK followed in 2007). This book was a prequel to the main Malazan sequence. His second novel, Return of the Crimson Guard, takes place within the main Malazan sequence, shortly after the events of the sixth book, The Bonehunters. It was published by PS Publishing in May 2008 and by Bantam UK later that year. Both Night of Knives and Return of the Crimson Guard have now been bought by Tor for publication in the United States. His third novel, Stonewielder, was published by Bantam UK in 2010 and Tor in the US.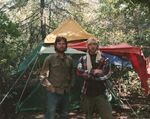 Bibliography
Edit
Novels of the Malazan Empire series
Edit
Path to Ascendancy series
Edit
Non-Malazan
Edit
External links
Edit
Interviews
Edit
The Tor re-read
Edit
Public appearances
Edit
Notes and references
Edit